Final Tailored Ad: Yoga Mat Cleaner
By Erika Goering,
Filed under: KCAI, Learning, User Experience
Comments: Comments Off on Final Tailored Ad: Yoga Mat Cleaner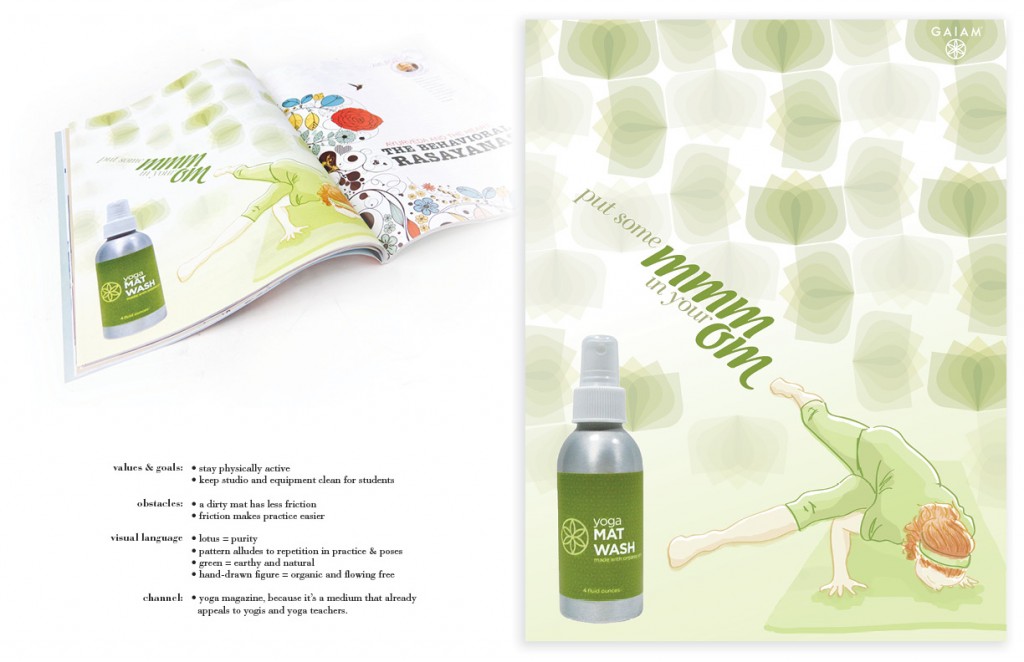 This full-page magazine ad for yoga mat cleaner ties in to yoga teachers' values and goals of being physically active and keeping their studio clean for their students. A dirty mat can be an obstacle, as it does not provide sufficient friction for practicing yoga.
The lotus is a symbol of purity and transcendence, and the green color is earthy and natural to appeal to yogis' sense of oneness with the earth. The hand-drawn yoga practitioner also feels organic and down to earth. She doesn't mind having her face so close to the mat because the it smells great! It's clean and fresh, thanks to Gaiam Yoga Mat Wash.
---